Let us make your home look great again today!
It is no secret that cleaning things makes them look better, and the same goes for the exterior of your home. If you find that your home is looking drab or run down, a good exterior cleaning can go a long way in boosting the curb appeal of your home and making your home look much better. Pressure washing will typically streak and remove the color on your siding due to oxidation. If you have siding on your home, it is advisable to use a gentle and superior cleaning method for siding washing to prevent damage to your siding material.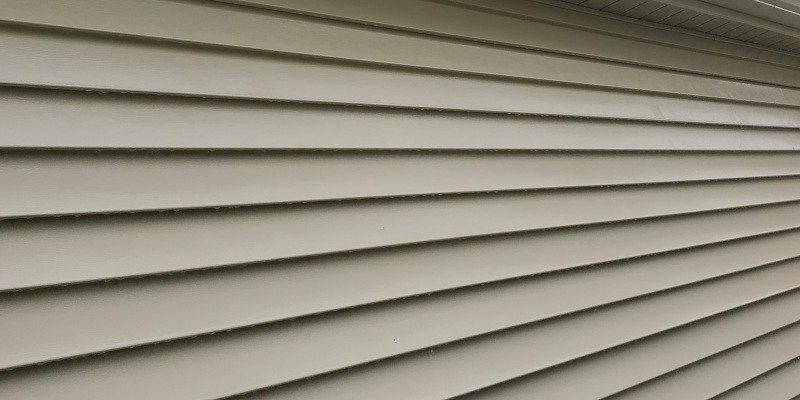 At ClearVIew Window Cleaning and SoftWash, we specialize in professional siding washing with our superior cleaning method, softwashing. Softwashing uses low pressure water and a safe, biodegradable cleaning solution that is environmentally friendly and child/pet safe. Using low pressure water for your siding washing is preferable, since high pressure water can damage your siding material and can force water and other debris behind the siding, potentially causing a mold issue or degradation of your home's building materials.
Our technicians are highly trained and use softwashing to emulsify and eliminate dirt, grime, mold, algae, and insect webbing from your siding, leaving behind a beautifully clean and sanitized surface. Our process also uses much less water than other cleaning methods. By cleaning your siding regularly, you make your home look great, enjoy the appearance of your home more, and extend the lifespan of your siding material.
If you are interested in learning more about siding washing and how it can benefit your home, reach out to us. We are a family-focused business that loves serving homes in Lawrence, Kansas. It is our goal to deliver high-quality service and make your exterior surfaces healthier for all. Give us a call today to schedule and allow us to handle your property with care.
---
At ClearView Window Cleaning and SoftWash, we offer siding washing services in Topeka, Lawrence, Wamego, Saint Marys, Auburn, Carbondale, Holton, Lyndon, Osage City, Oskaloosa, Overbrook, Rossville, Silver Lake, and Valley Falls, Kansas.