Our services can make your Rossville home or business shine.
If you're looking for reliable and professional cleaning services in the Rossville, Kansas area, our friendly team can help! We offer a broad range of commercial and residential exterior cleaning solutions to make homes and businesses look refreshed, clean, and beautiful.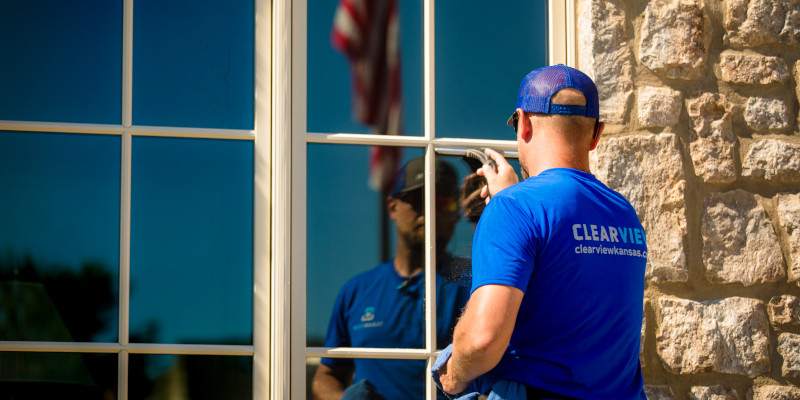 For over 35 years, our team has been serving homeowners and business owners in this region. We're proud to offer soft washing solutions in order to provide effective, long-lasting results without posing risks to your building, lawn, or visitors. We're equipped to select the best cleaning methods for your exact needs and expertly apply them to your roof, siding, windows, or wherever else you require our cleaning services.
If you're ready to boost your property's curb appeal and give your building a thorough cleaning, contact us at ClearView Window Cleaning and SoftWash today to learn more!
---
Our team at ClearView Window Cleaning and SoftWash is proud to serve Topeka, Lawrence, Auburn, Carbondale, Holton, Lyndon, Osage City, Oskaloosa, Overbrook, Rossville, Saint Marys, Silver Lake, Valley Falls, and Wamego, Kansas.