Our concrete cleaning services instantly boost curb appeal.
With over 35 years of experience, our team of friendly and skilled cleaning professionals can take your property's curb appeal to the next level. We dedicate ourselves to restoring your concrete surfaces.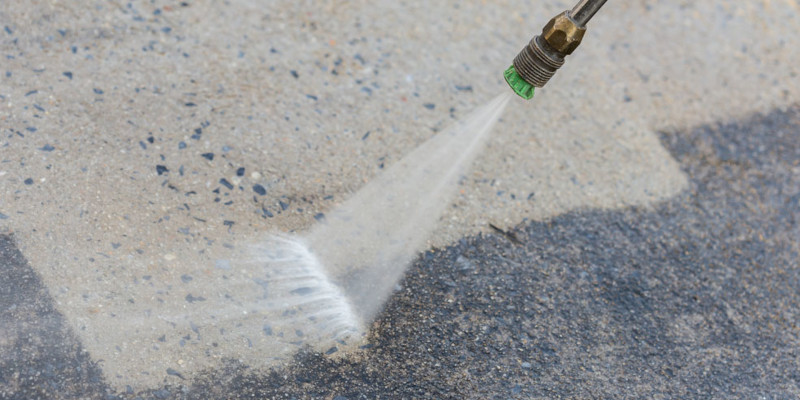 While our soft wash method is highly effective at gently removing dirt, grime, mold, and algae from most surfaces, we offer pressure washing as a secondary option for concrete cleaning. Our highly knowledgeable technicians determine when to use this approach. Our goal is the same as yours: to get the best possible results without compromising the integrity of your concrete.
We understand that every property is unique, and we tailor our concrete cleaning services to meet your property's specific needs. That means assessing each surface and recommending the most effective cleaning method. In our experience, there is no one-size-fits-all solution.
Choosing us for your concrete cleaning needs means you'll benefit from our extensive experience, commitment to quality, and exceptional customer service. Our team is passionate about delivering outstanding results and creating customers for life. Your concrete surfaces will be treated with the utmost care and professionalism.
We have the expertise and equipment to handle the job, whether you want concrete cleaning for your driveway, walkways, or commercial property. Our environmentally friendly cleaning solutions remove dirt and grime without harming the surrounding landscape or water supply.
Don't let unsightly concrete surfaces detract from the beauty and value of your property. Trust our team at ClearView Window Cleaning and SoftWash to provide top-quality concrete cleaning services for your Topeka, Kansas home or business. Contact us today to schedule an appointment and experience the difference.
---
At ClearView Window Cleaning and SoftWash, we offer concrete cleaning services in Topeka, Lawrence, Wamego, Saint Marys, Auburn, Carbondale, Holton, Lyndon, Osage City, Oskaloosa, Overbrook, Rossville, Silver Lake, and Valley Falls, Kansas.