Let us help maintain the brick exterior of your home.
When it comes to the exterior of your home, brick offers timeless beauty and durability. But like any surface exposed to the elements, it needs regular care and maintenance to look its best. At ClearView Window Cleaning and SoftWash, our team uses the latest brick cleaning techniques in the industry to ensure your Topeka, Kansas home looks its best. Continue reading to learn how soft washing can be a game changer in maintaining your brick's beauty and making it last longer.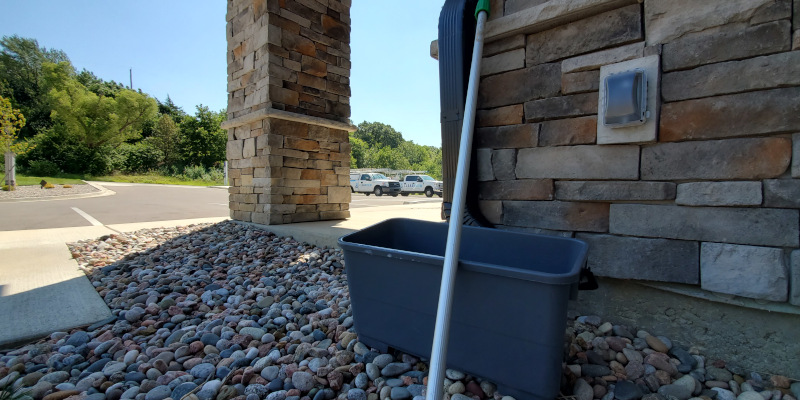 Brick has been a popular building material throughout history thanks to its strength, flexibility, and appearance. However, your brickwork is susceptible to mold, mildew, and fading after years of weather exposure. The good news is that with proper brick cleaning, brick's rich color and beauty can be revived.
Soft washing is a safe and effective way to clean brick. It uses low-pressure water and unique cleaning solutions to clear dirt, grime, mold, mildew, algae, and other contaminants from different surfaces, like brick. Also, soft washing is an excellent alternative to pressure washing, which can damage brick and mortar.
Not only that, but soft washing uses cleaning solutions that break down easily without hurting the environment. Even better? Soft washing not only cleans the brick but also helps stop mold, mildew, and other contaminants from returning. This keeps your brick cleaner for longer.
Our brick cleaning services offer the exceptional results you deserve. If the brickwork on your Topeka home looks dirty, don't hesitate to contact our team today to see how we can help you.
---
At ClearView Window Cleaning and SoftWash, we offer brick cleaning services in Topeka, Lawrence, Wamego, Saint Marys, Auburn, Carbondale, Holton, Lyndon, Osage City, Oskaloosa, Overbrook, Rossville, Silver Lake, and Valley Falls, Kansas.