Our team can handle any of your exterior cleaning needs.
At ClearView Window Cleaning and SoftWash, we're committed to delivering high-quality cleaning services for commercial and residential exteriors. Our expert team has over 35 years of experience, so you can always count on us for professional window cleaning, roof washing, driveway cleaning, and much more.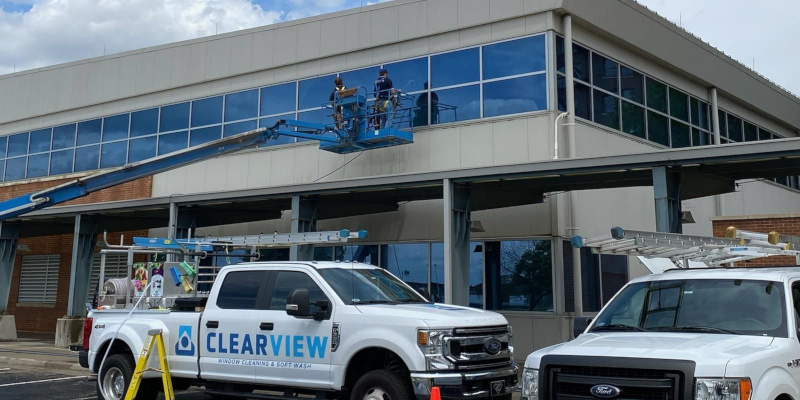 We utilize soft washing methods for many surfaces in order to effectively treat dirt, grime, algae, and other contaminants at the source without posing a risk to your property or family. Soft washing solutions are environmentally friendly and gentle, yet highly effective in removing stubborn stains and preventing buildup from accumulating in the future. Furthermore, our methods don't just remove buildup and stains; we'll also sanitize the surface to ensure that your property's exterior is as clean as possible.
---
Our team at ClearView Window Cleaning and SoftWash is proud to serve Topeka, Lawrence, Auburn, Carbondale, Holton, Lyndon, Osage City, Oskaloosa, Overbrook, Rossville, Saint Marys, Silver Lake, Valley Falls, and Wamego, Kansas.