Check out our blog posts for more information about the services we offer.
Our team at Clearview Window Cleaning and SoftWash is committed to helping you find the best cleaning solutions for your home or business. We encourage you to browse our articles for helpful guides, expert advice, and more information about our exterior cleaning services in Lawrence, Kansas.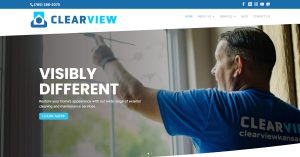 We've been working on a new site for the last month, and we're pleased to say it's finally live!