We're passionate about finding the right cleaning solution for every customer.
At ClearView Window Cleaning and SoftWash, our company has been family-owned and operated for over 35 years in the Topeka, Kansas region. Our friendly and highly skilled team is committed to providing high-quality exterior cleaning services for residential and commercial properties at a fair price.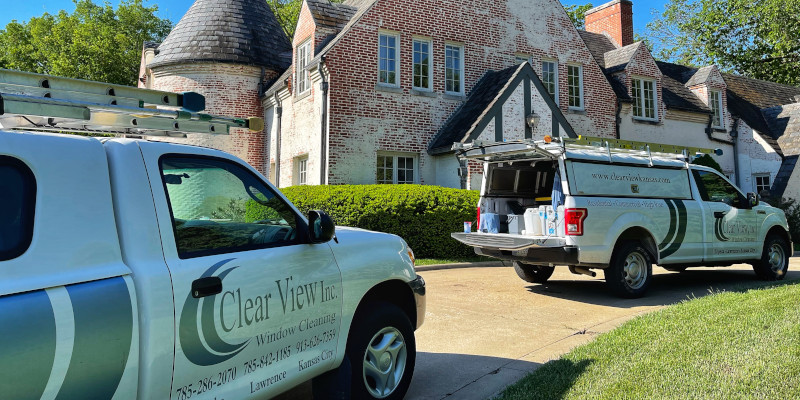 We offer a wide range of exterior cleaning options to help your home or business look its best for years to come, including window cleaning, roof washing, gutter cleaning, and more. Getting regular cleaning services from us can also help extend the lifespan of exterior materials, such as your roof or patio, since we can remove contaminants that may damage these surfaces over time.
When you choose us for our cleaning services, you can have peace of mind knowing that we'll treat your place with the same care and attention we'd show for our own homes. Our goal is to develop life-long relationships with our clients, so we strive to prove our reliability and dedication with every visit. We hold ourselves to a high standard, and we'll always keep your best interests in mind in order to preserve the appearance and structural integrity of your building.
If you want your home or business to put its best face forward, we encourage you to reach out to our team for a free estimate. We'll connect with you as soon as possible to create a customized cleaning solution that will work for your home and your budget.