Call us for gutter washing and enjoy excellent results.
Gutter maintenance is an essential part of home care that is often forgotten. If you don't care for your gutters, they can cause many problems, such as water damage or a weakened foundation. However, cleaning your gutters is a labor-intensive task that can be dangerous. At ClearView Window Cleaning and SoftWash, we eliminate your risk of injury by offering gutter washing. We'll save you time and allow you to keep your feet on the ground while we get on a ladder to give your gutters the treatment they need.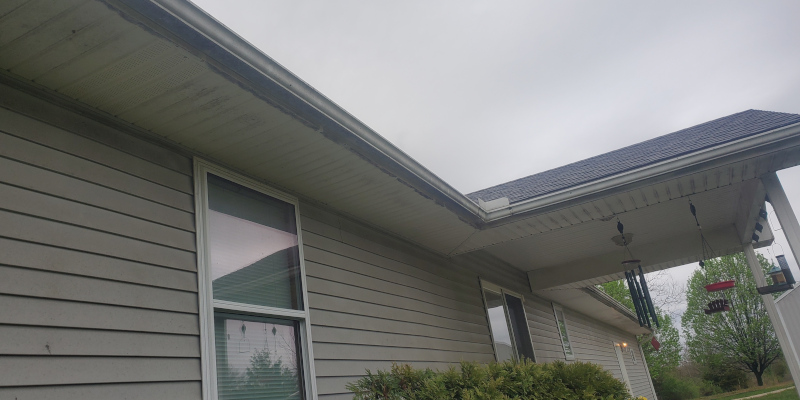 In the past, the most common way to clean gutters was by hand, using tools like gutter scoops and brushes to remove leaves, twigs, and other waste. Even though these methods remove clogs, they don't necessarily get the gutters as clean as they could be.
Soft washing is a safe and effective way to clean gutters. It includes using low-pressure water and cleaning solutions to break up and remove dirt, grime, mold, mildew, and other organic matter from gutters and downspouts. In addition, soft washing ensures your gutters aren't damaged in the process.
Our gutter washing techniques also stop mold and mildew from growing in your gutter system. This means your gutters will be cleaner longer, which is safer for your home, you, and your family. Plus, soft washing chemicals are biodegradable and safe for the environment.
As you can see, it's clear that soft washing is a great option when you need gutter washing in the Topeka, Kansas area. If your gutters are in need, contact our team today.
---
At ClearView Window Cleaning and SoftWash, we offer gutter washing services in Topeka, Lawrence, Wamego, Saint Marys, Auburn, Carbondale, Holton, Lyndon, Osage City, Oskaloosa, Overbrook, Rossville, Silver Lake, and Valley Falls, Kansas.