Get a fresh perspective with our professional window cleaning services.
If you can't see clearly out of your home or office windows anymore, that's an undeniable sign that you need a window cleaning solution. Cleaning your exterior windows may be a serious challenge. For example, if you own a home or business with more than one level, you'd probably have to climb a ladder in order to reach all of the windows. If you have little or no experience doing this, it can be a potentially dangerous job.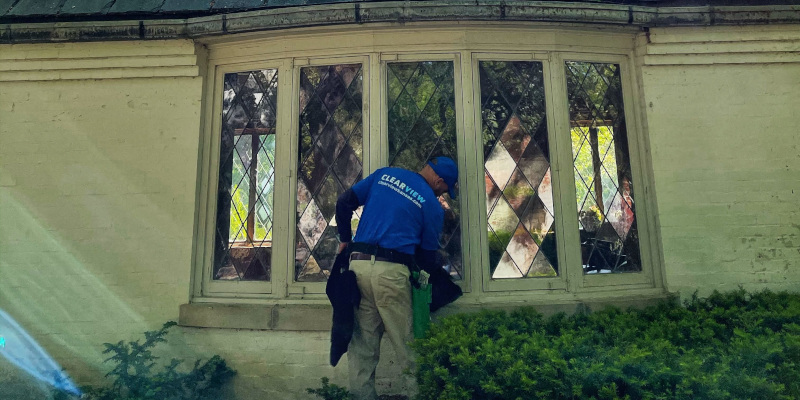 Fortunately, there's a better way! If you're a business owner or homeowner in the Lawrence, Kansas area, you can rely on our team at ClearView Window Cleaning and SoftWash for all your window cleaning services. Our company has been serving this region since 1988, so you can rely on us to complete your cleaning job quickly, safely, and effectively.
A major benefit of working with our team is that we use soft washing methods to remove dirt and other contaminants from your windows without scratching them or causing other damage. Soft washing is a gentle, eco-friendly method that relies on choosing the right cleaning agents to carefully get rid of common pathogens and stains. Our window cleaning specialists are trained to select the best solutions to remove buildup and protect your windows to help prevent future buildup from occurring.
If you're thinking about tackling your window cleaning job on your own, we encourage you to connect with us first. We'd be happy to give you more information about our services and find a solution that works best for you. Simply call us today to get started!
---
At ClearView Window Cleaning and SoftWash, we offer window cleaning services in Topeka, Lawrence, Wamego, Saint Marys, Auburn, Carbondale, Holton, Lyndon, Osage City, Oskaloosa, Overbrook, Rossville, Silver Lake, and Valley Falls, Kansas.