Soft washing removes grime without damaging your fence.
Your fence is the unsung hero of your property's exterior. It gives you security, privacy, and boosts your property's curb appeal. However, like all exterior elements, your fence needs cleaning to look good and last a long time. Because of its continuous exposure to the elements, it's no surprise that your fence gathers dirt and grime. Before you know it, your beautiful fence is an eyesore. Fortunately, our fence cleaning services can restore your fence's original beauty.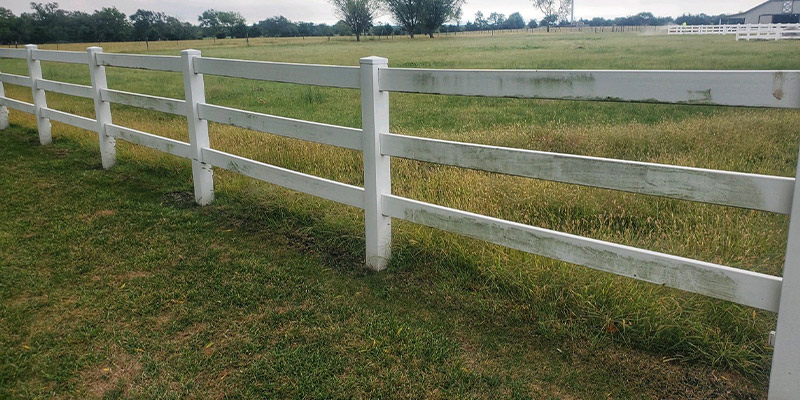 But you may wonder: Is professional fence cleaning necessary? We say a resounding yes! Beyond enhancing your property's appearance, regular fence cleaning can prevent the growth of mold that can degrade the wood and lead to rot and water damage. Replacing a fence is a huge undertaking, both in time and cost.
At ClearView Window Cleaning and SoftWash, we bring over 35 years of experience to your service. We utilize a fence cleaning method known as soft washing, which effectively removes grime without damaging your fence. Our professional approach ensures your fence is cleaned thoroughly and safely. We also offer a variety of other exterior cleaning services that harness the gentle power of soft washing.
Unlike pressure washing, soft washing uses a lower-pressure system combined with a biodegradable cleaning solution. This method effectively removes dirt, grime, algae, and mold without risking damage to your fence. It's especially suitable for wooden fences.
Think of fence cleaning as a boost to your property's security and privacy. Contact us today to learn more about our fence cleaning services and discover how we can help enhance your Lawrence, Kansas property.
---
At ClearView Window Cleaning and SoftWash, we offer fence cleaning services in Topeka, Lawrence, Wamego, Saint Marys, Auburn, Carbondale, Holton, Lyndon, Osage City, Oskaloosa, Overbrook, Rossville, Silver Lake, and Valley Falls, Kansas.